Campsite with heated aquatic area
in the Vosges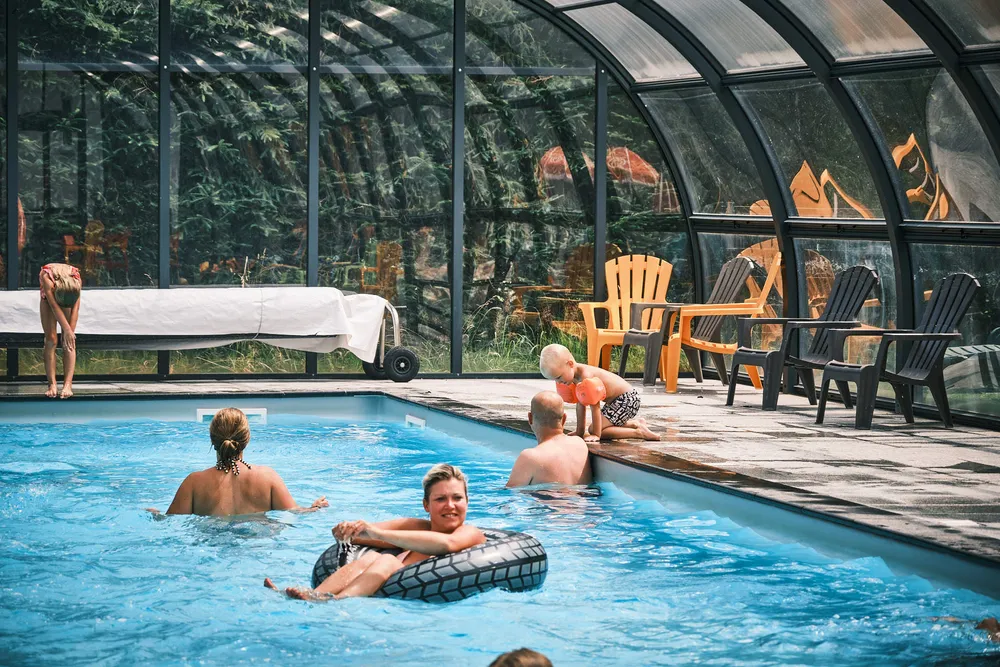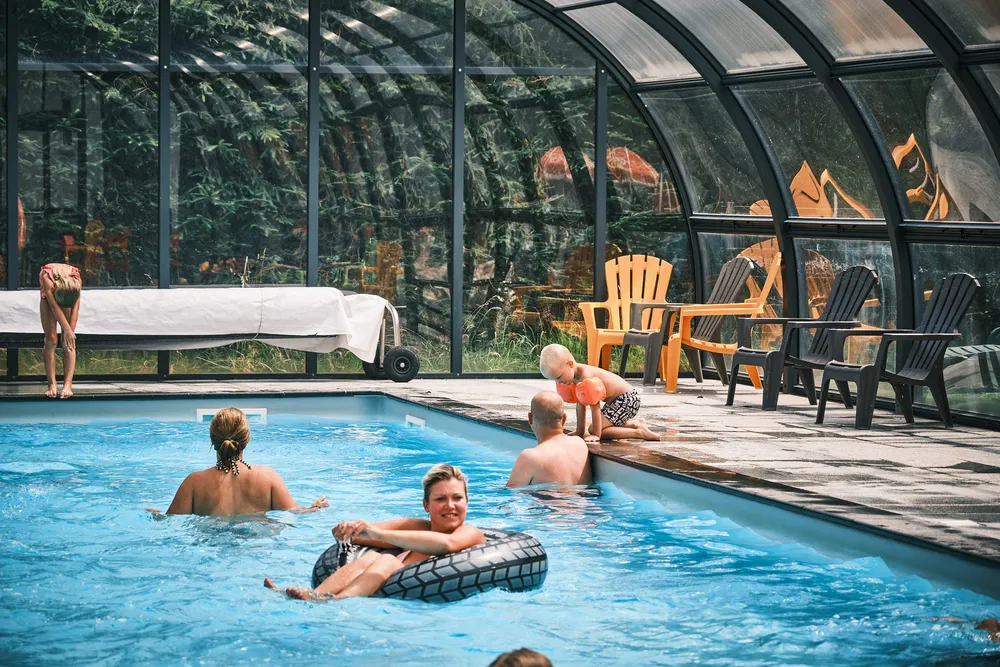 Indoor swimming pool near Gérardmer
Your Flower La Sténiole campsite features an indoor pool area. Choosing a campsite with an indoor swimming pool heated to 28 ° means you can enjoy a relaxing swim in the pool by swimming a few laps, or share moments of complicity and family fun. You can also relax on one of the many sunbeds available on the beach all around the pool.
Your campsite and its heated swimming pool in the Vosges welcome you every day from March 29th to November 3rd:
Low season from 10am to 6pm
High season from 8am to 8pm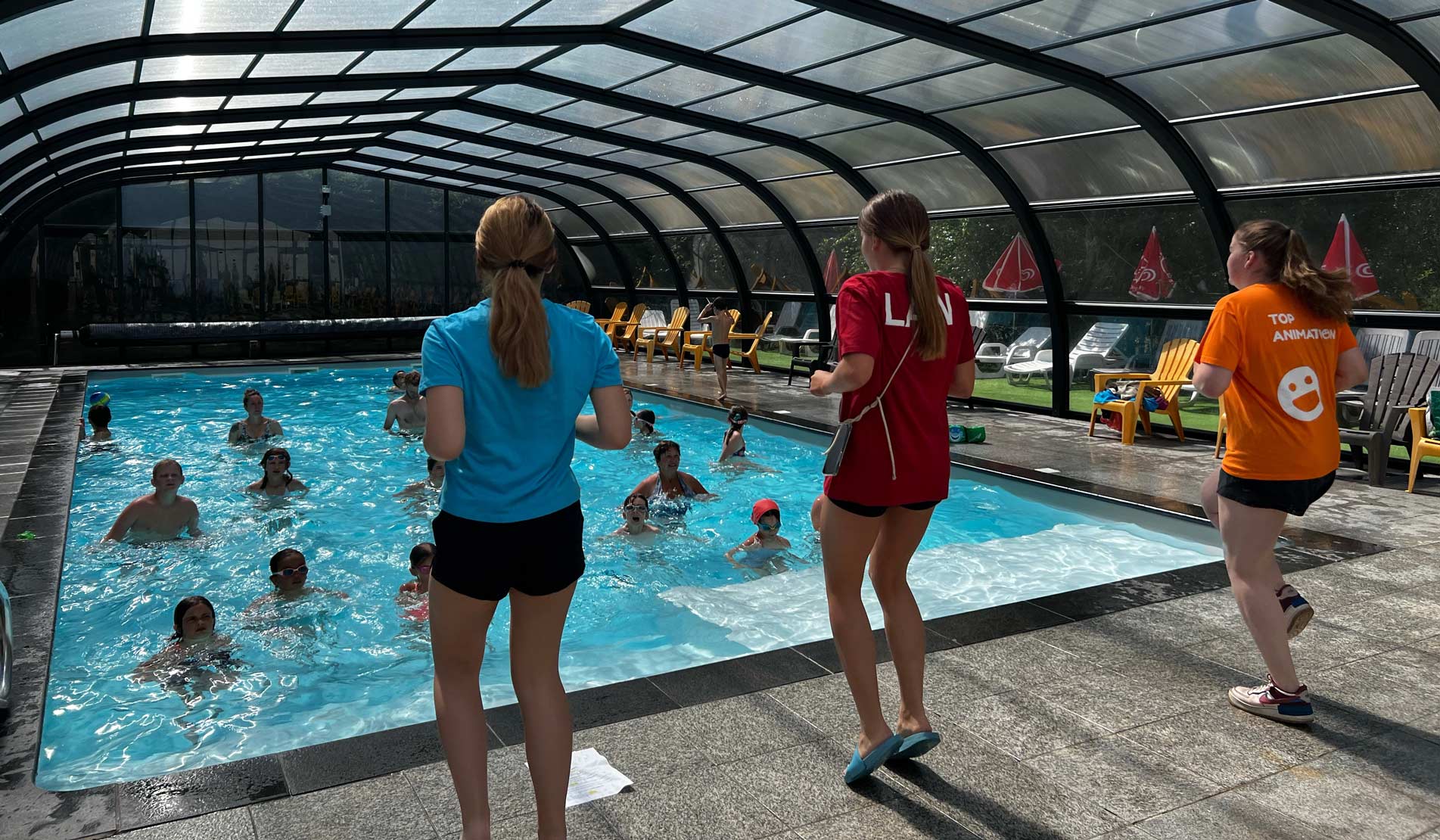 Campsite with heated water park
You will enjoy the campsite with its water park heated to 28 °.
Many aquatic activities are offered:
Aquagym / Pool party 1 time per week / Adults-only pool in the morning from 8am to 9.30am
How about a swim in a heated outdoor swimming pool under the Vosges sun ? A vacation to recharge your batteries with a change of scenery !
Laughter on water slides
in the Vosges
The waterslide at your campsite is a great place to have fun and enjoy yourself !
On your stomach, on your back or on a big buoy, hurtle down the slopes of the waterslide at the campsite. Unforgettable slides for young people, but also for parents! Ready for an exhilarating final dip in the water?
Slide open in July and August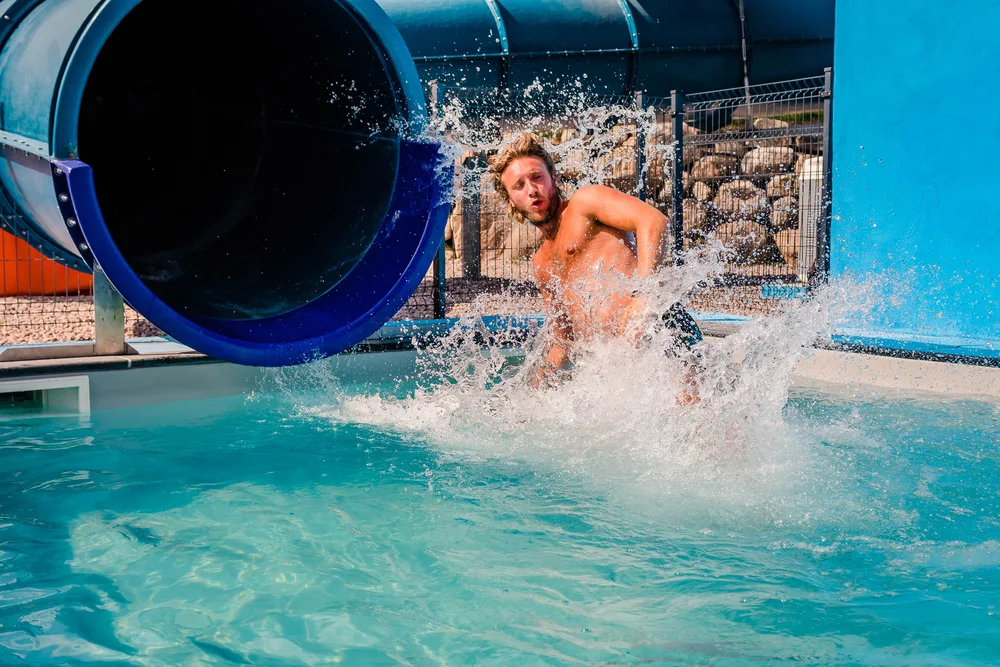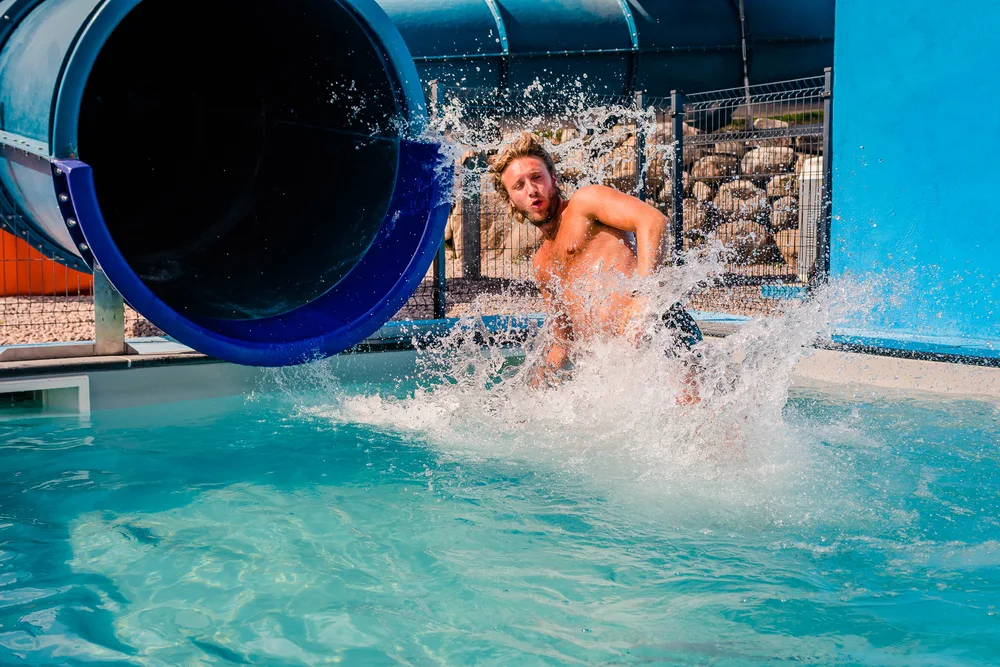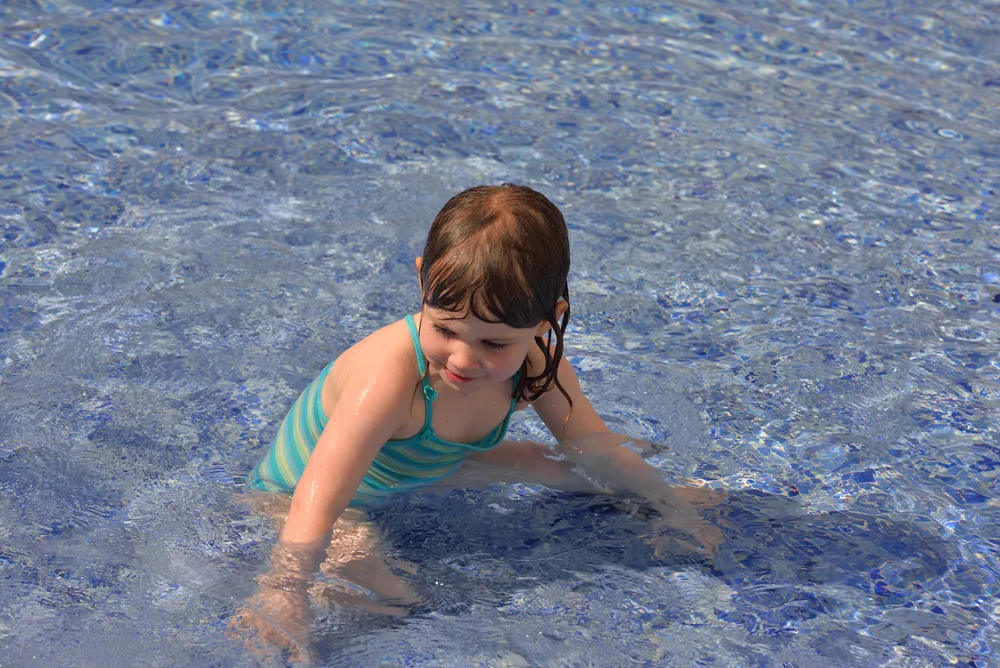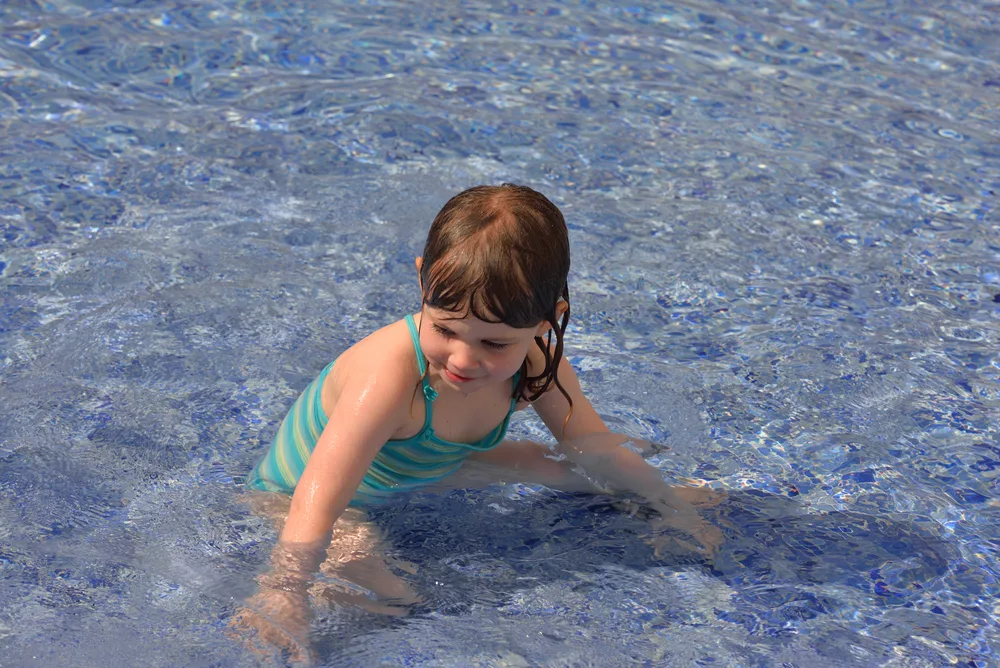 The paddling pool near Gérardmer
The little ones can enjoy the pleasures of swimming and water. The swimming pool, heated to 28° and covered, with its integrated paddling pool, is the perfect place for safe playtime in the water.
A vacation at a campsite with a paddling pool in the Vosges is sure to be a unique and happy one, even for your little ones.
What do our guests think of our pool?
Stéphane - August 2022
That was great! Children are having fun like crazy in the pool!
We were right next door, thanks to the team!
New sanitary, catering service, a lot of local choice, even for the closing days there is a foodtruck that takes over. We will be back! Thanks to the team
Fanny - June 2022
Very nice, family campsite.
Mobile home very clean and new, with a dishwasher which is very nice. Ditto for common sanitary facilities. Well heated pool lots of sunbeds, small area with a slide.
Discover the ponds, services and restaurant of the campsite