Camping with ponds
in the Vosges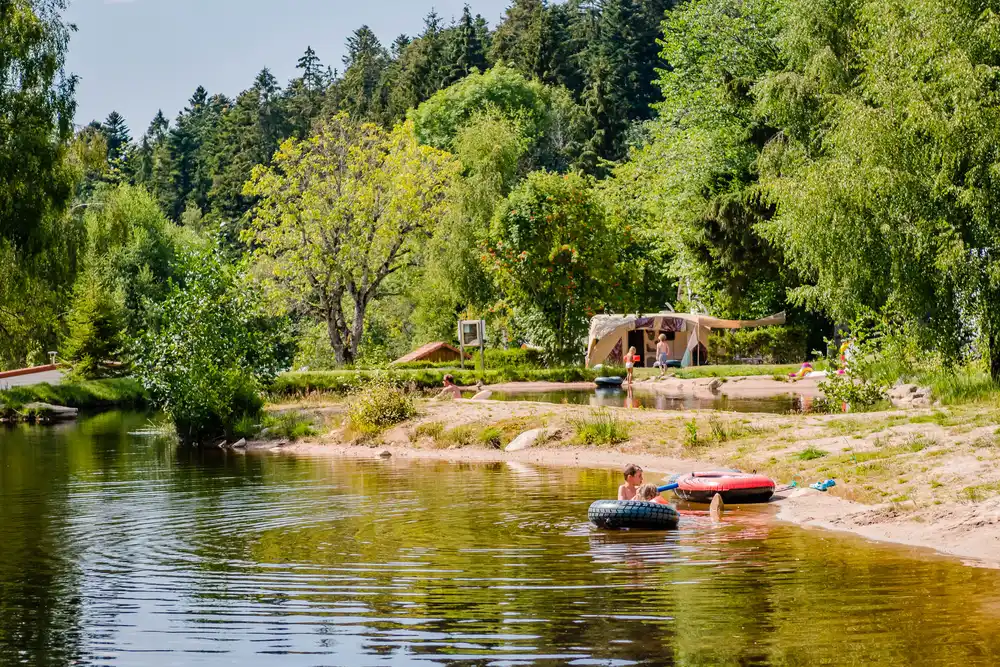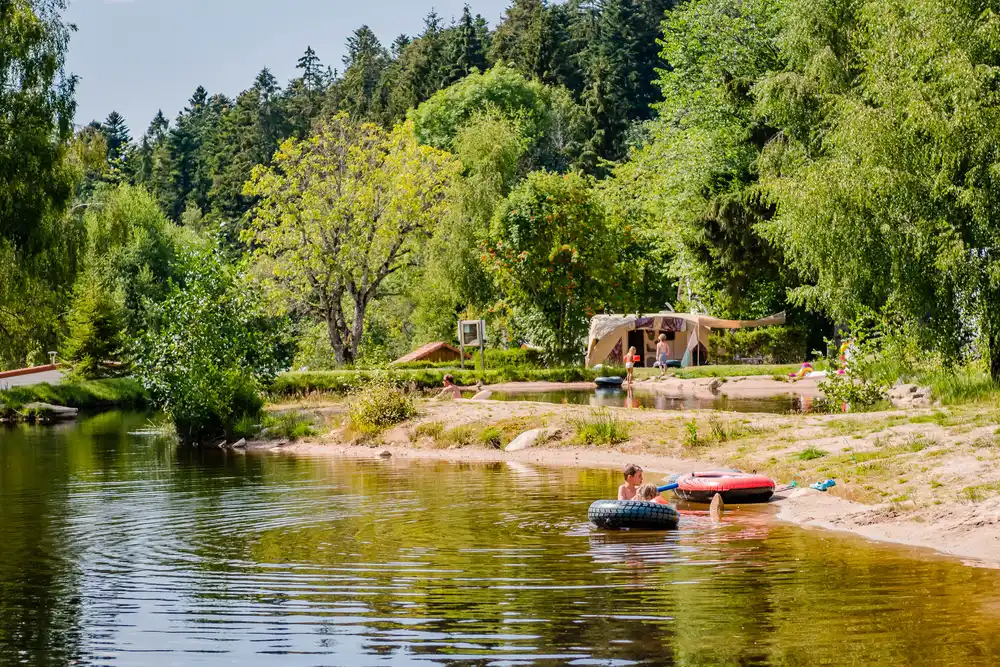 Camping by the pond ideal for your water-based activities
Si vous désirez pratiquer des activités aquatiques en pleine nature, le camping avec accès direct à l'étang est idéal. Faites le plein d'activités aquatiques sur un des deux étangs présents sur le camping près de Gérardmer.
You can indulge in the pleasures of boating on the pond while being closer to nature. There's nothing like a campsite with a pond to reconnect you with the wild and authentic nature.
Also enjoy our aquatic inflatable structures, between the slide and the swing you will not be able to leave our water games on the pond.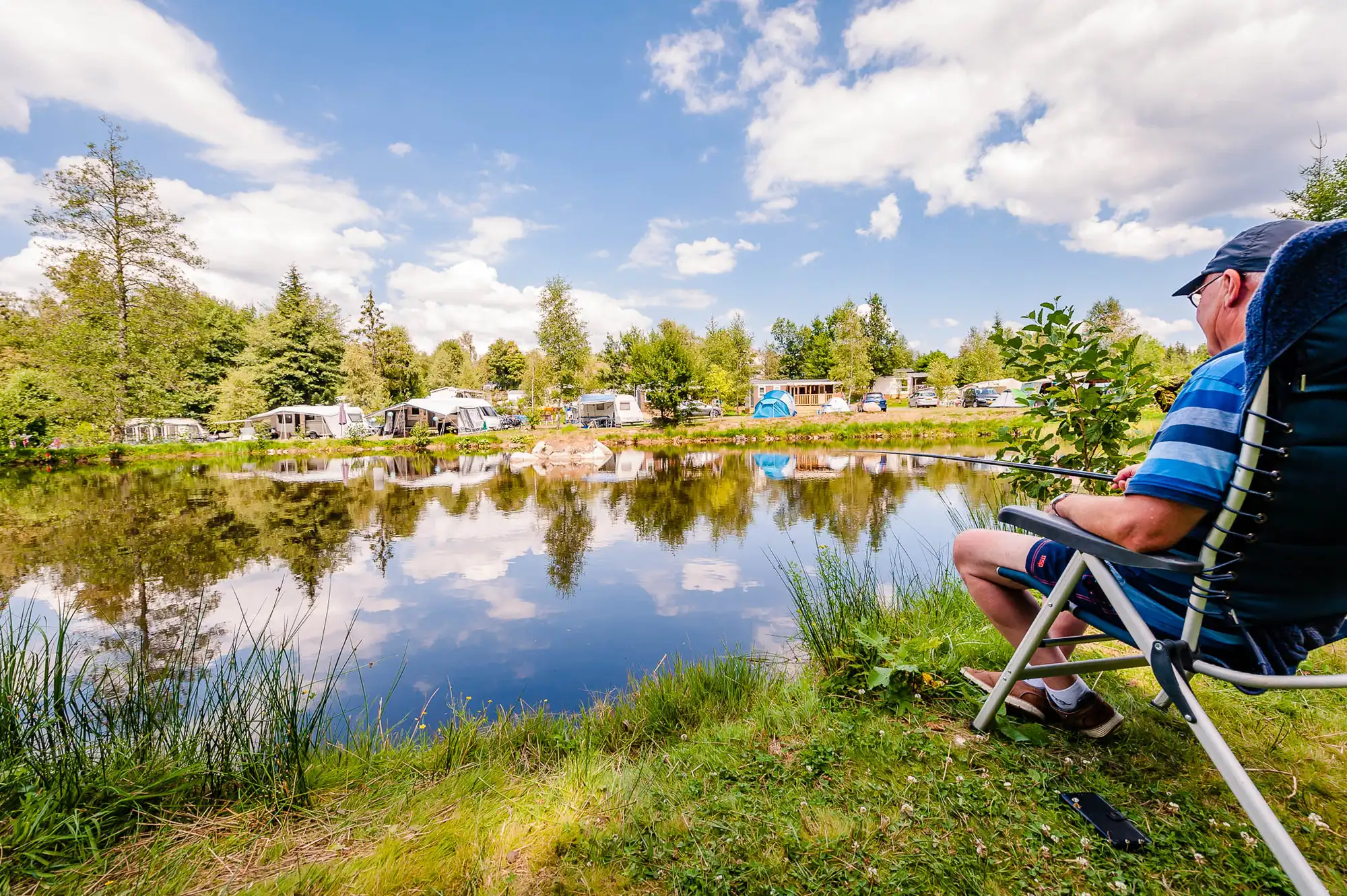 Fishing in the pond in the Vosges
Are you a fan of No-kill fishing and want to enjoy it during your holidays?
Flower La Sténiole is the ideal campsite for fishing near Gérardmer. Your campsite with pond offers you an exceptional setting to devote yourself to your passion. Nature and calm are guaranteed By staying at the campsite, you have direct access to the pond in the Vosges .
So, take your chair and your fishing equipment and give yourself a morning or afternoon in total serenity.
Direct access to the pond at the campsite near Gérardmer
Staying at the Flower La Sténiole near Gérardmer in the Vosges is ideal for a camping holiday with pond or fishing lake. The campsite has two ponds within its grounds.
When you choose a rental near a pond, you can be sure of enjoying water-based activities in the heart of nature. With direct access to the ponds, you can also enjoy angling. The campsite with direct access to the ponds also allows you to practice angling.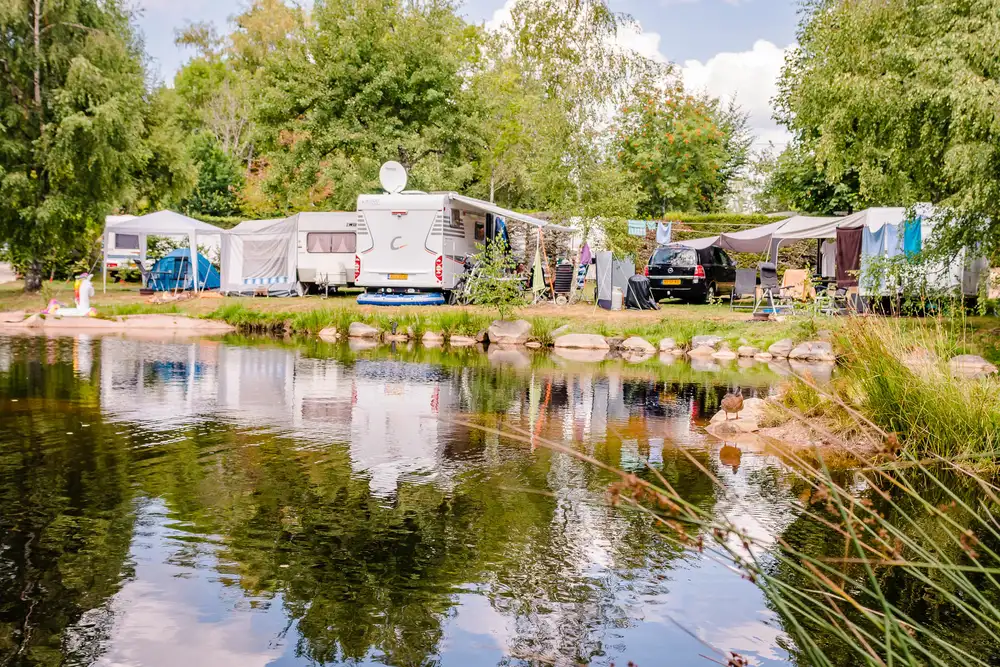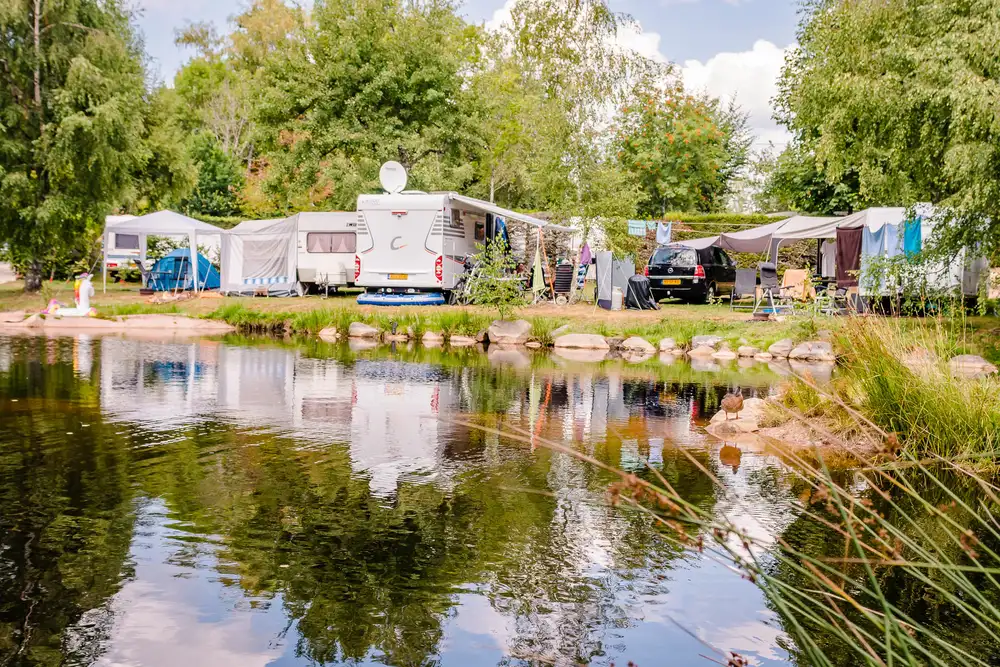 Discover the aquatic area and the services & entertainment offered by the campsite