Discover the most beautiful places
in the Vosges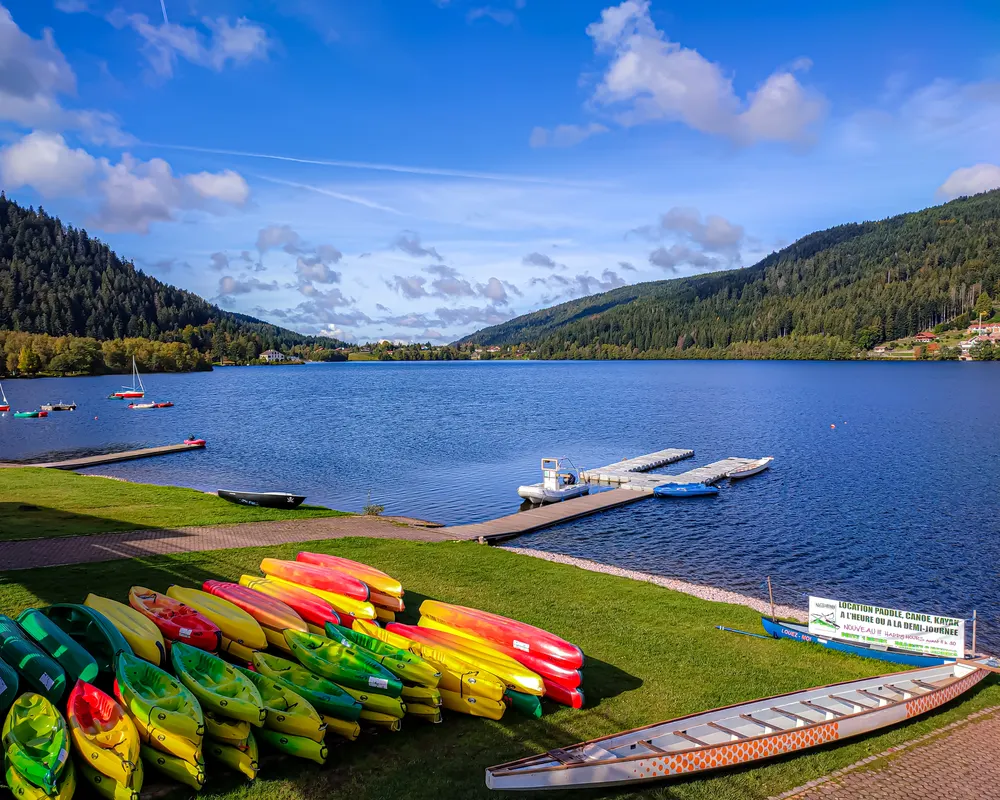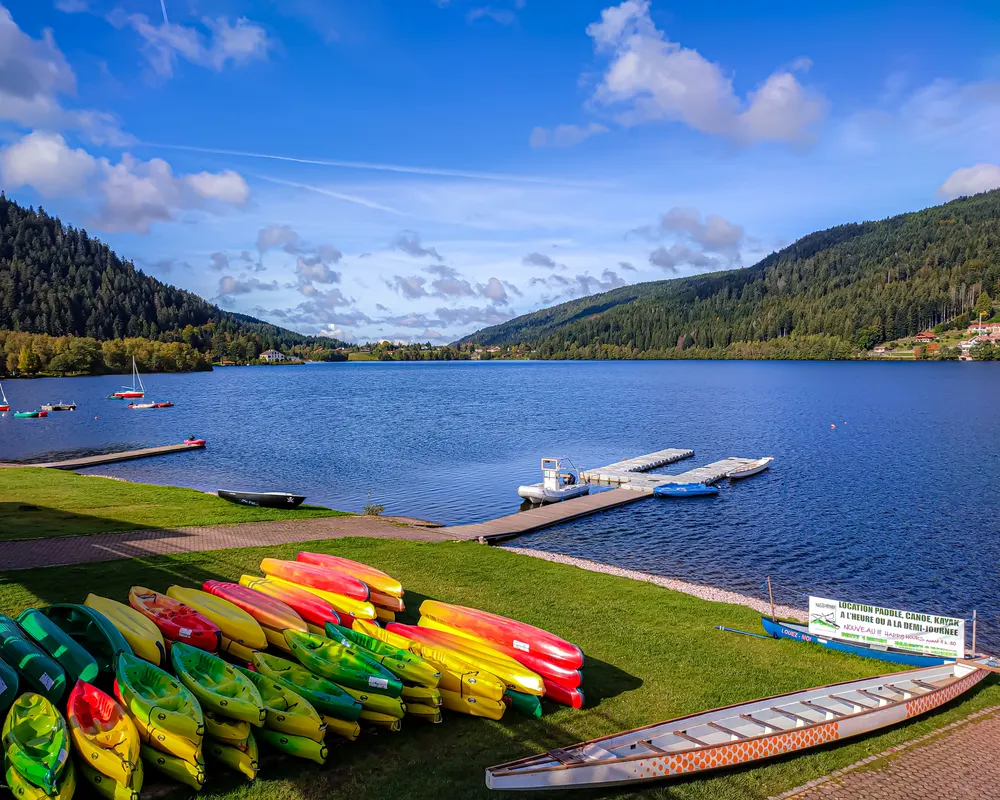 Must-see sites to discover
Whether you're visiting the Vosges with family, friends or just the two of you, tourism is still very much alive and kicking. Make the most of your vacation at camping Sténiole to discover this multi-faceted region. You will find yourself in the heart of wide-open spaces, forests, ridges and valleys.
Lake Gérardmer, known as the Pearl of the Vosges ("La perle des Vosges"), welcomes you for pedal boating, swimming, canoeing and even sailing. Around the lake, you'll find numerous hiking trails accessible to all. Part of a natural site at Xonrupt-Longemer, the lake of the same name is ideal for fishing, swimming and water sports.
In the heart of the valley of the lakes, our campsite awaits you.
Don't miss the Tendon waterfall in the heart of the Vosges forest. Or take a hike to the summit of the Hohneck, the highest mountain in the Vosges. From up there, you can overlook the Alsace plain and, on a clear day, the Alps.
Bikers will enjoy a breathtaking sunset on the Route des Crêtes on a summer evening.
If you are a hiking enthusiast, you can also admire our waterfalls, especially in spring just after the snow melts.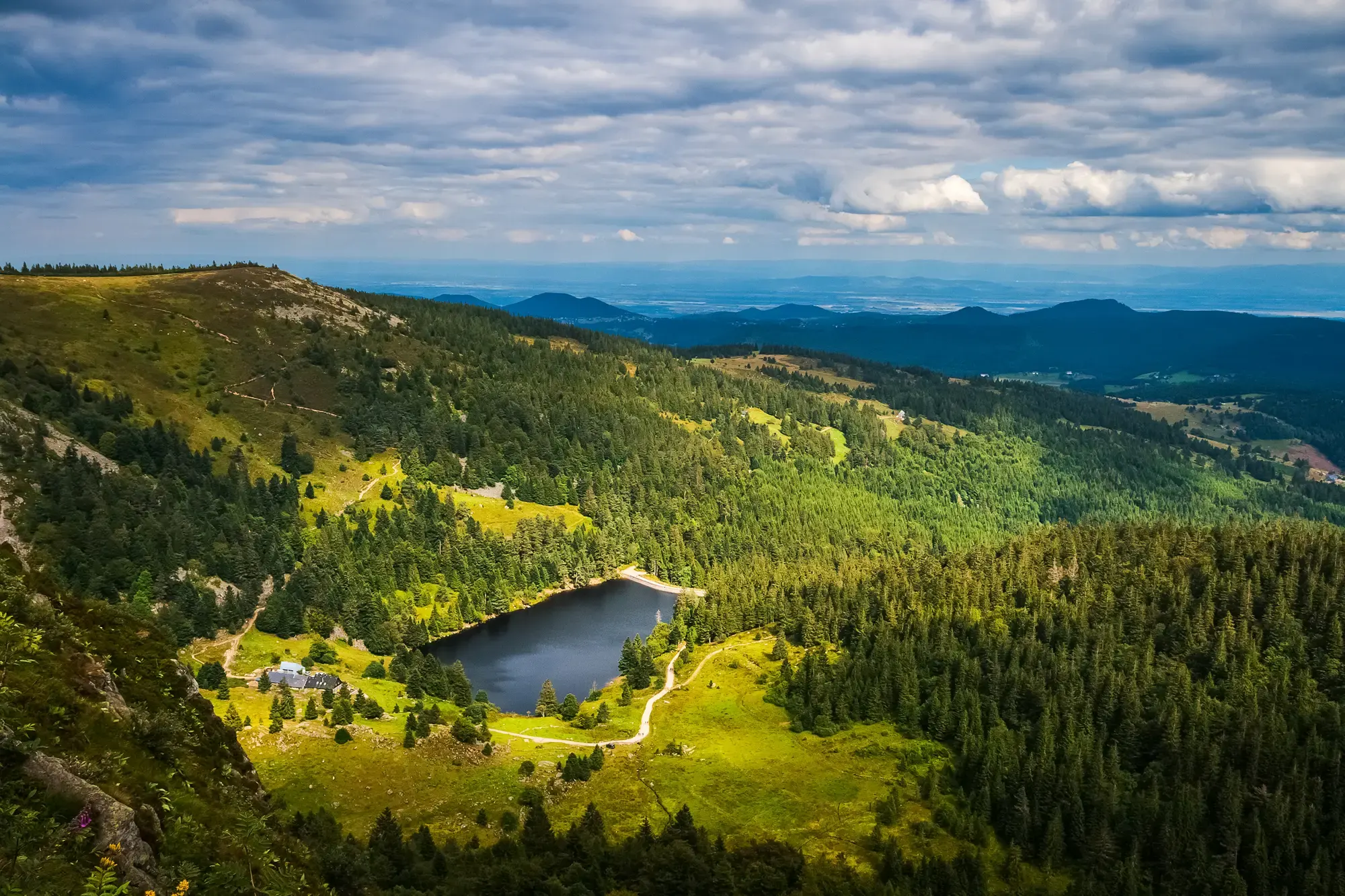 Towns and villages to visit in the Vosges
Sightseeing in the splendid Vosges region during your holidays also means selecting towns and villages of character to visit. Take advantage of your stay in the mountains to discover the cities of Gérardmer or Colmar.
Gérardmer is a resort area in summer and a ski resort in winter. Located in the heart of the Ballons des Vosges Regional Natural Park, the city of Gérardmer will seduce you with its many hiking trails, breathtaking views and water activities on its lake.
Cultural visits in the surroundings of the campsite
Make the most of your camping vacation to go sightseeing in the Vosges. With family, friends or as a couple, don't miss out on discovering the fabulous treasures of the Vosges. Many museums and castles are worth visiting.
One of the cultural highlights is the Confiserie des Hautes-Vosges, where the famous Vosges sweets are made by hand. Another one is the "Château du Haut-Koenisbourg", a 12th-century Alsatian fortified castle.
With its rich heritage in the textile industry, our beautiful region carries on the tradition with its many linen factories. Head for Gérardmer to visit factory outlets such as Blanc de Gérardmer, Garnier Thiebaut, Blanc des Vosges, Linvosges…
Discover the activities at the campsite & surroundings